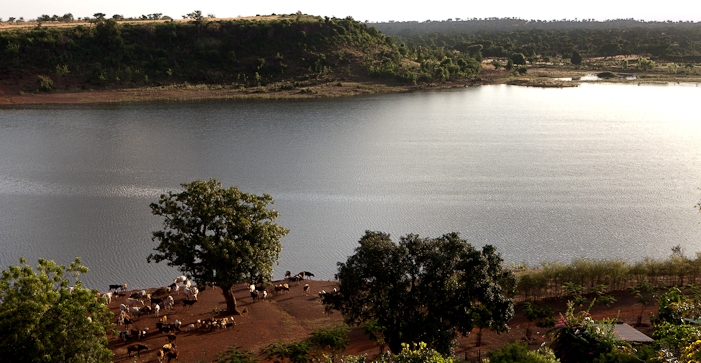 Agriculture
The medium-term objective of the Dreyer Foundation in Dano is an ecological and highly productive agriculture with a maximized value added to the local community
By means of efficient employment in agriculture, the living standards of the population are expected to improve significantly in all areas (nutrition, hygiene, health and education). Agricultural overproduction is used to support disadvantaged provinces in Burkina Faso. Operating profits are retained to financially support the municipal social infrastructure (schools, orphanages, school meals etc).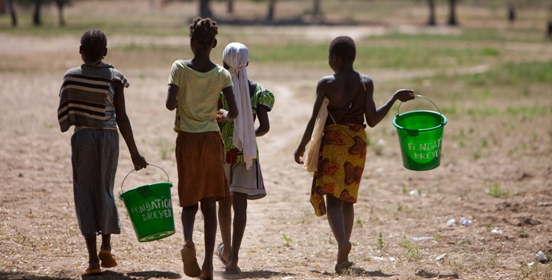 By 2022, the Dreyer Foundation intends to enable local stakeholders to finance the existing social and educational projects in Dano by means of the local value added through agriculture. The Foundation will then play an advisory role only in the years to come.
Since 2015, the focus of agricultural development has been on establishing a self-sustaining, regional value chain in rice cultivation. Until 2022, approx. 2.000 hectares of rice fields will be created, and cultivated by approx. 40 local smallholder cooperatives. The productivity of rice cultivation will be increased to an average of 3.5 tons of rice per hectare. An approximative number of 4.400, in cooperatives organised smallholder farmers, are united under a central cooperative which mainly processes 4,000 tons of paddy-rice into white and pre-cooked rice in the already existing rice factory. Other important functions of the central cooperative are the marketing of rice, the procurement of seeds and fertilisers for the smallholder farmers' cooperatives, increasingly the provision of agricultural machinery, as well as targeted custom-made training programmes for the farmers. At the end of this development (in 2022) approx. 50.000 people in the province of Ioba will have a good and sustainable income.